Oder - Four Thousand Miles EP
11. 10. 2016
New Releases
Fatush
Oder is back on the crime scene along with Formation Records and ready to take us on a four thousand mile-long journey
A DJ and producer coming from Portuguese Porto, going under the alias Oder has already got a few quality releases out on the light of the world and it's worth noting that some of his tracks and remixes came out on labels that have very little to do with Drum&Bass. To be more specific, an Americal label directed by Steve Aoki himself, Dim Mak or multi-genre focused LW Records. His latest piece called Directions is to be found on the summer compilation released by no other than Formation Records, where he now releases his brand new Four Thousand Miles EP as well. We took a closer look at Oder's latest EP and, as you can see and hear below, it's one hell of a musical journey.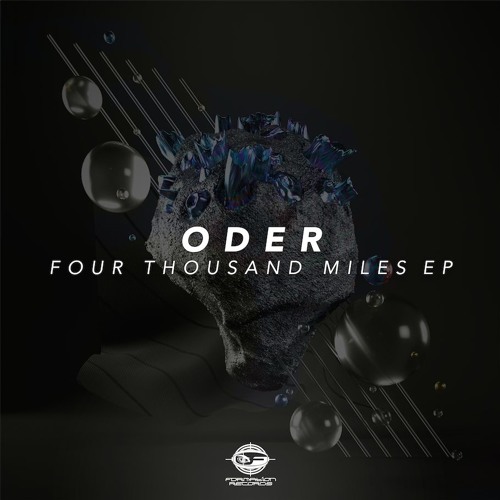 Starting right at the title track called 4000 Miles, charged with unbelieveable energy and leaving no reason to doubt that playing it for a crowd would cause anything else but a total mayhem. After an ominous intro and a bit more revealing breakdown, suggesting that something massive is on its way, comes a drop of all drops. Ever oscillating mid bass is accompanied by ubiquitous stabs, creating an incredibly catchy melody that would make a dead man rise up and loose it on the dancefloor.
The second track Dance 2 doesn't stay behind in the tempo either. Not in the least! Oder must have borrowed the drums from an African shaman for this one. And he lets them loose right in the first seconds along with constantly escalating synths uplifitng us to the hights above only to smash us back to the ground with the gravitational power of the percussion. And it sure won't no soft landing.
Oder definitely didn't hold himself back in the next track either, though this piece arguably is a bit calmer than the rest of the EP. Constantly repeating instruction to "make some noise", catchy melody and a rather descending synth combined with punchy percussion make this piece a perfect dancefloor material.
The last track is there for those that managed to survive the first three high-octane fueled ones without suffering a heart attack or some other fatal seizure. Half-steppy Just Bounce carries itself on the groundshaking bang of the kick-drum and escalating synths. But should this still not be enough the second drop, built this time on a full D&B rhythm, will take care of the rest!
Artists
Label
| | |
| --- | --- |
| Name: | Oder - Four Thousand Miles EP |
| Release date: | 30/09/2016 |
| Catalog number: | FORM12189D |
Tags